Neil McGregor, Managing Partner of McGregor&Partners, Chairman of the British ROmanian Chamber of Commerce will talk to Steve ...
Blog Articles
- Bucharest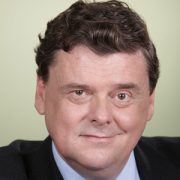 There is a saying in English "there is nothing new under the Sun". There is also the Romanian ...
In view of the growing global pandemic of the COVID-19 virus and as part of the socio-economic measures ...